Testimonials
Dr. Mark Buzaglo,
West mount Dental Bathurst st. Thornhill 8010
"I found the HiTech Implants course to be. interesting, informative and inspiring , With Dr. Leslie Lee's extensive instruction I gained the confidence to start placing implants in my own office.
This was among the best hands-on course I have taken and I highly recommend this course to dentists who want to gain a solid foundation in the surgical and treatment planning aspects of implants."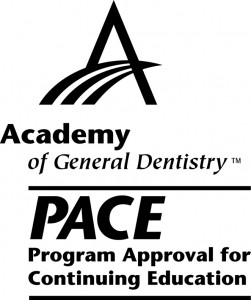 Approved PACE Program Provider FAGD/MAGD Credit Approval does not imply acceptance by a state or provincial board of dentistry or AGD endorsement 7/1/2017 to 6/30/2021 Provider ID# 348265
Come and meet us at
ODA on April 26th & 27th, 2018 at our booth #1906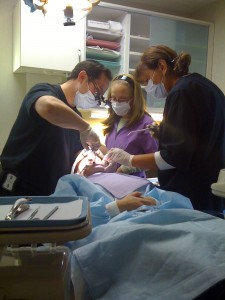 Clinical and technical support
Toronto Dental Implant Course take pride in the extensive knowledge and training of its staff. Our dedicated Client service personnel have years of experience in the dental field and use this expertise to assist dental professionals to provide patients with the ultimate in dental care.
Meet Dr. Leslie Lee
Dr. Leslie Lee is an Oral & Maxillofacial Surgeon with over 14,500 implants who wants to pass on his knowledge and experience to those who want to learn.
Teaching has been a passion for him for many years, he has been pursuing teaching and mentoring passionately for the last 20 years.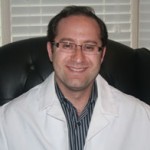 Dr. Jeremy Kurtz,
533 Glengarry Ave.
"If you want to place implants this is the course to take. Not only is the course stimulating and informative, but you WILL place implants once you have completed the course.
Dr. Lee will guide you through case selection and treatment planning your cases and will personally be there for your implant placement on your patient. This follow up opportunity is truly unique and insures you are comfortable placing implants.
This course will truly change your dental practice."
View Dr. Jacobs Experience working with Dr. Lee



April 20 & 22, 2018


Earn 16 CE Credits
Hands-On Suturing Course
May 25, 2018


Earn 6 CE Credits
Prosthetics Course
June 1, 2018


Earn 7 CE credits
June 15, 2018


Earn 8 CE Credits
June 22 & 24, 2018


Earn 16 CE Credits
How To Avoid Complications Course
June 29, 2018


Earn 6 CE Credits
For more course dates please see the Calendar
About Us
Toronto Dental Implant Course dedicated to providing a comprehensive and evidenced base education in all aspects of implant dentistry. While giving personal attention to maximize the learning experience.